Roger from Erie County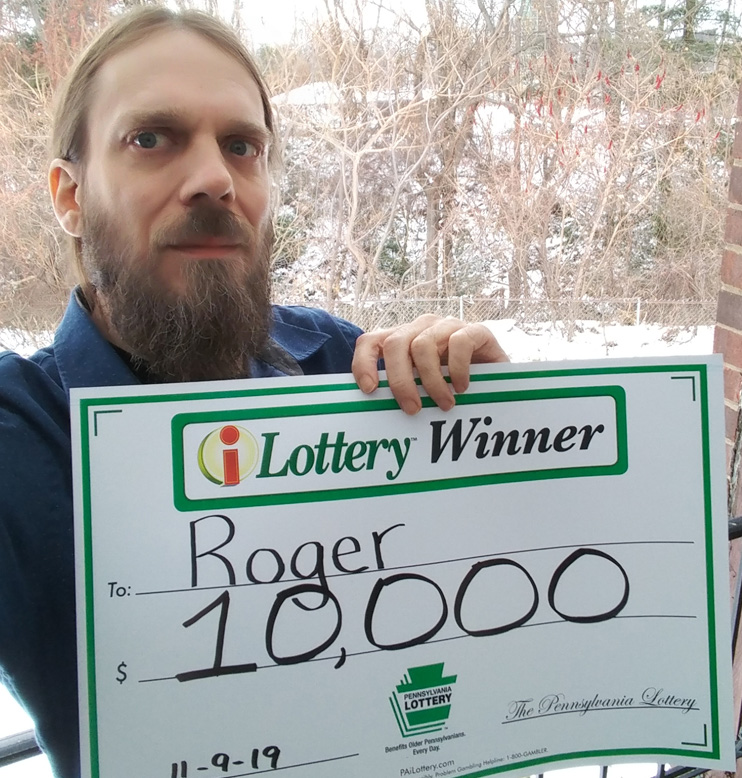 Being in the holiday spirit, Roger of Erie County said that on Saturday, November 9, 2019, a PA Lottery online holiday-themed game called Unwrap the Cash caught his attention.
"I clicked 'Reveal All' and there it was. It took me a few seconds to realize it was the Elf symbols (top prize) as I had played hundreds of games and never saw them hit," said Roger. "When it hit, I knew right away it was big by the way it reveals a big win, but I surely expected it to be $250 or 500."
Roger had actually won $10,000!
"It took a little while to sink in that I had won it. Then I felt very excited and happy. It was such a rush of feel good vibes that it lasted for days," said Roger.
"I posted it on Facebook then I called my mother and told her the good news!" said Roger. "She was happy for me."
Roger plans to pay some bills with his prize. The best part of winning, he said, is "the money of course!"
Roger said when it comes to playing the PA Lottery online, he usually like to play whatever is "hot" or "new."
"I feel like I have better odds of hitting a big prize playing a popular game," added Roger. "I play for fun!"
Congratulations Roger!