Marie from Berks County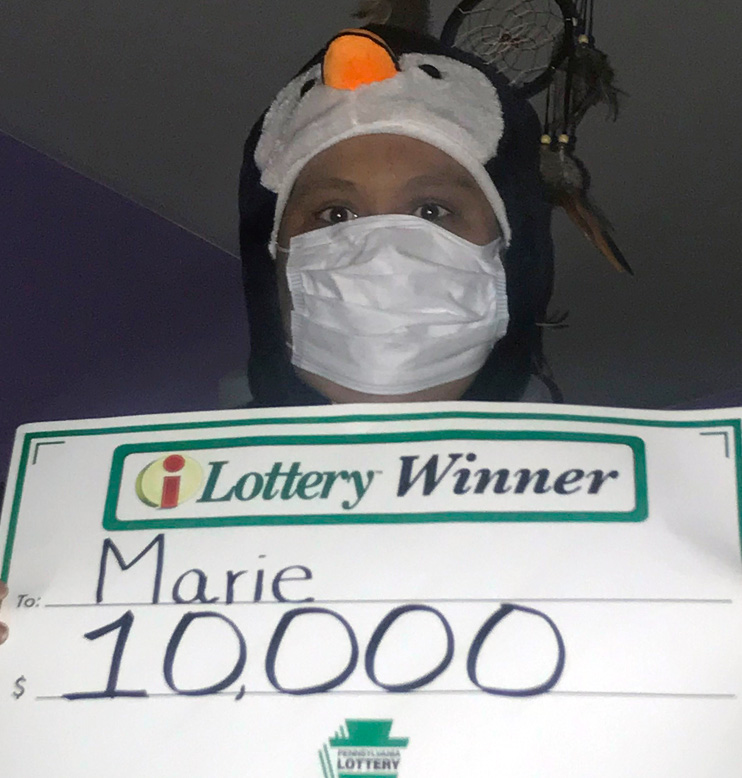 PA Lottery player Marie of Berks County said she has to take precautions, including wearing a mask, due to her health conditions. Playing the Lottery online means she can stay home and stay safe during the COVID-19 pandemic.
Back in December of 2019, she played THE WIZARD OF OZ™ on pailottery.com and won her biggest prize yet, $10,000!
"I picked THE WIZARD OF OZ™ because I always loved the movie," said Marie. "It was crazy! I deposited $12 and bet $1. The first hit, I won! I was in shock."
Marie told her husband right away and said, "I couldn't get the words out!"
She said her husband was in disbelief, until she showed him the congratulatory email from the PA Lottery.
""The best part about winning is how unexpected it was!" said Marie.
Congratulations, Marie!