Ken from Northampton County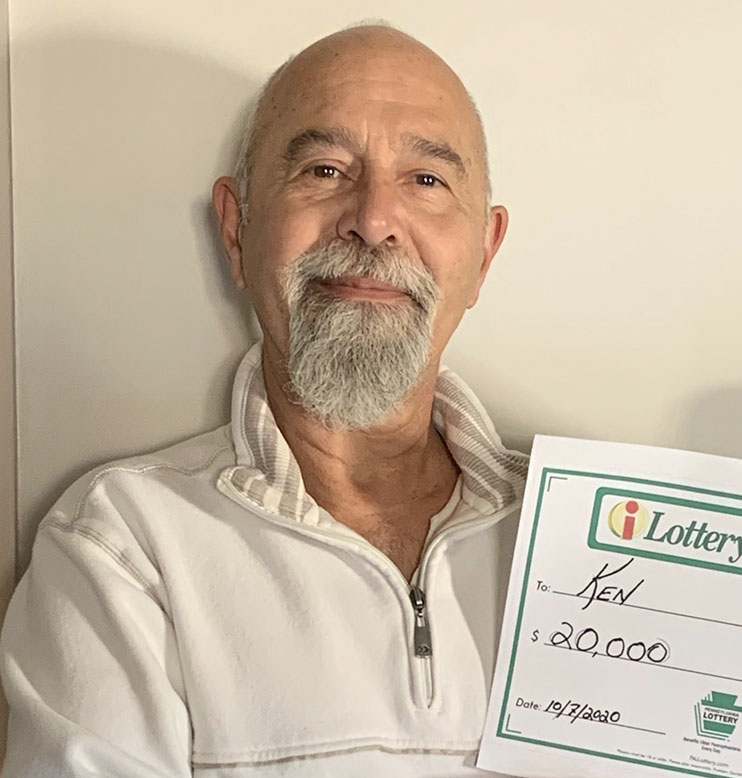 "I started playing Dabloons online, because it is an older game and looked interesting," said Ken of Northampton County, who won $20,000 playing that PA Lottery online game in early October of 2020.
"The Pirate popped up and said, 'Yarr! You found me treasure!'" said Ken. "The win caught me by total surprise. I had to snap a picture of it to make sure I wasn't seeing things."
Ken said the first person he told about his big online win, was his wife.
"She almost didn't believe me, until I sent her the picture I took," said Ken.
Ken said he may use some of the money to retire and perhaps take a nice vacation. In the meantime, he also plans to keep playing a few of his other favorite PA Lottery online games.
"Some of my favorite games are Volcano Reveal, Wild Run, James Bond and Jungle Tumble," he added.
Congratulations, Ken and thanks for playing!