Kafi From Lancaster County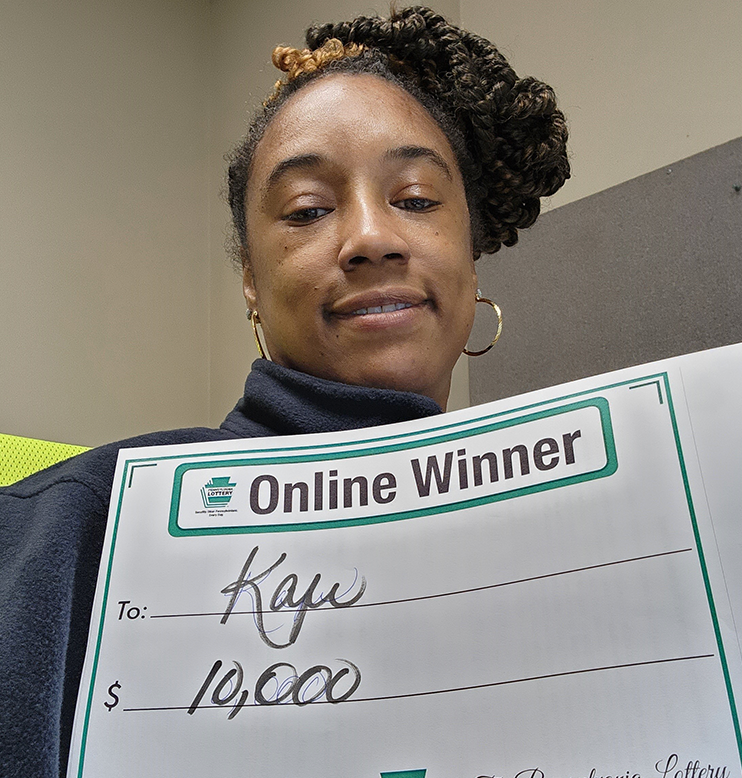 Kafi of Lancaster County said she was "happy and excited" when she learned she had won $10,000 playing Furry Fur-tune online.
"This is the first time I've ever won anything," said Kafi. "I picked Furry Fur-tune because I like animals so that game stood out."
Furry Fur-tune is a connect and collect-style game. Game play features a chance to win an instant cash prize and a chance for a prize upgrade of 5X, 10X, or 100X.
"I was playing, and the game shut off," said Kafi. "I was like, 'Wait, I think I just won the jackpot.' The game closed out, and when I went back in, it notified me that I had a taxable win."
She said she first shared the winning news with her son. "He said, 'Wow, Mom, you're lucky. Can I have $20?'"
Kafi said the best part of winning is the "sheer excitement" and plans to use her prize money to pay toward her student loans.
When she's not playing the Lottery online, Kafi said she enjoys watching her son play basketball and watching TV.
Congratulations, Kafi, and thank you for playing!