Ellen From Berks County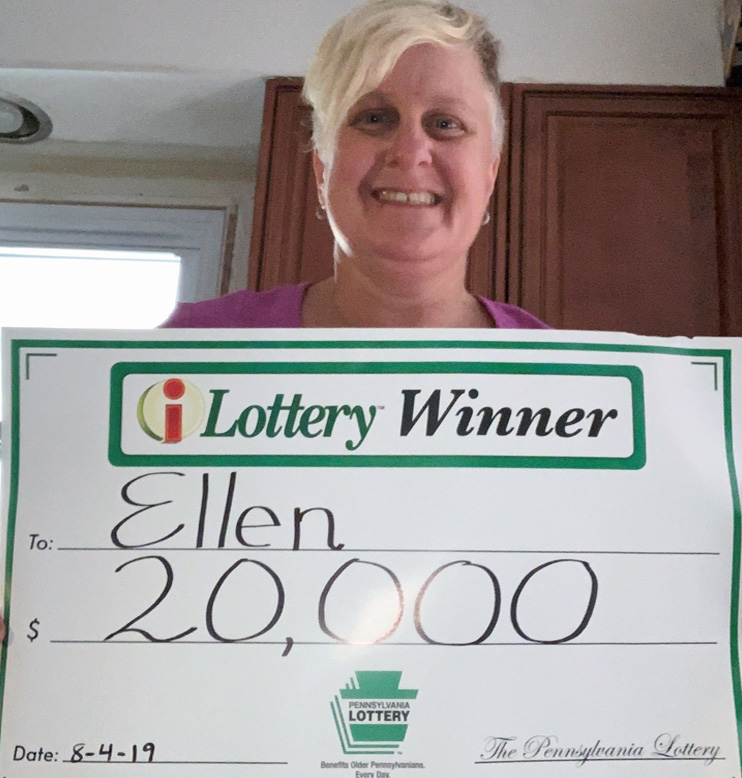 "I picked THE WIZARD OF OZ™, because PA iLottery was running 20 percent cash back deal of the day, which allowed me to earn some free play," said PA iLottery player Ellen.
As she played on August 4, 2019, Ellen said fireworks notified her something was different.
"I saw a fireworks type display during my game playing with a notification I won $20,000! I double checked my winnings in the account statement menu and it showed I had won $20,000!" said Ellen. "I'm very excited and happy to have won."
Ellen told her husband first. She said he was in disbelief.
For Ellen, the best part of winning is being able to donate some money to organizations in need.
"I plan to donate $500 to the food bank and to other charities, and then use the funds on remodeling our home," said Ellen.
Ellen added, "I'm very happy and excited to have won $20,000 playing THE WIZARD OF OZ™ online! Go online, have some fun playing and you may be the next winner!"
Congratulations Ellen!