Deanna From Clearfield County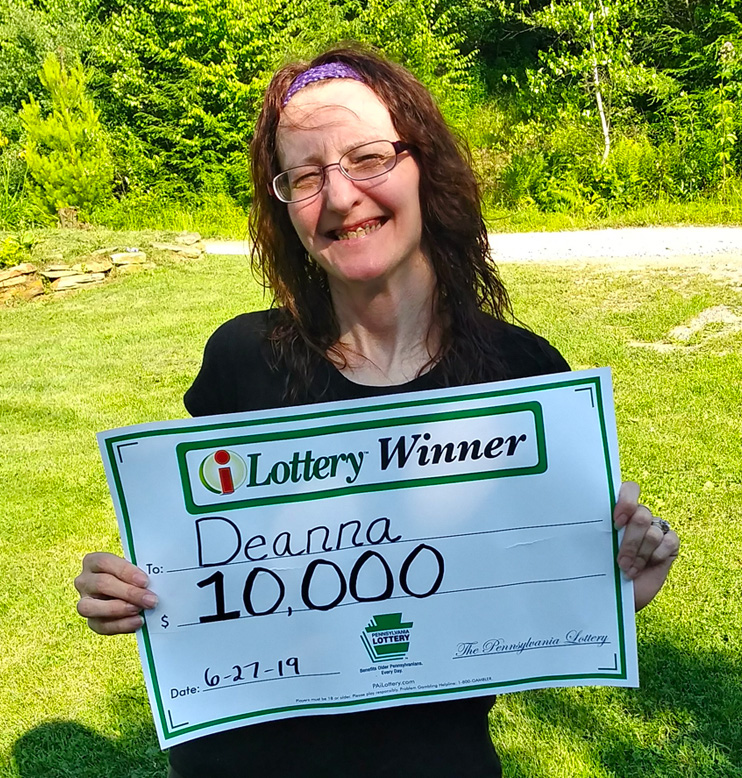 "I love playing the lottery and helping others," said Deanna, who won $10,000 playing PA iLottery's THE WIZARD OF OZ™ on Thursday, June 27, 2019.
"Actually, my daughter was getting her hair cut as I was standing there playing. I only bet $1 and all of a sudden it showed $10,000! I thought is this for real?" said Deanna. "I showed my hair dresser I said, 'Look at this!' She's like, 'You're kidding me!'"
Deanna said she likes to play PA iLottery and plays Pennsylvania Lottery Scratch-Off games as well.
"I was in shock, couldn't believe I won that much and am happy that I did! I have never won that much in my life," said Deanna.
Deanna plans to catch up on some bills, but she'll leave a little extra for some important things.
"At the end of this month I'm graduating from college with an Associate's Degree, Medical Administrative Assistant. In October, I get to go graduate with my class in Florida," said Deanna. "I also plan to spoil my grandkids."
Deanna's other favorite PA iLottery games include GOLDFISH® and Monster Wins.
By playing the PA Lottery, Deanna does what she said she loves most, helping others, because when she plays, she helps the PA Lottery generate funds that benefit older Pennsylvanians every day.
Congratulations and thank you Deanna!