Cynthia from Montgomery County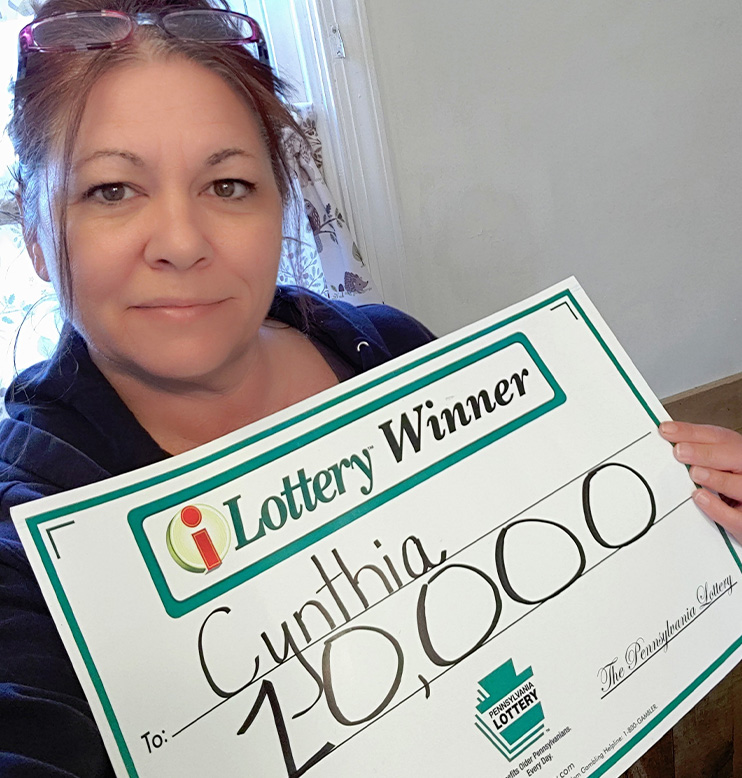 Cynthia of Montgomery County said she enjoys playing PA Lottery games online, specifically the holiday-themed games. In fall of 2019, she said she won a little more than $1,000 over a two-week period playing Cats, Hats and Bats™ on PAiLottery.com.
Then, on Jan. 8, 2020, she won her biggest prize yet. This time, she was playing Snow Me the Money.
"I saw the four snowflakes pop up on the screen briefly and felt I must have been seeing things, because I didn't have my glasses on," said Cynthia. "I saw the tax claim banner at the top of my screen. I backed out of the game and went into 'my account' and saw the pending $10,000 win and then knew what I saw was real!"
Cynthia said she was in shock.
"I got an instant hot flash all over my body and felt like I was going to pass out. I never imagined winning $10,000! I was hopeful for a $250 win!" she said.
Cynthia said she told her best friend about the big win first, and later shared the good news with her husband.
"My friend could not believe it. I had to send him a screen shot of the winning information. My husband fell over a bit and had to hold onto the kitchen counter to keep himself upright for a minute until I convinced him I was not lying to him about the win," said Cynthia.
She has a few plans for her prize, which include a nice family vacation.