Carrie From Luzerne County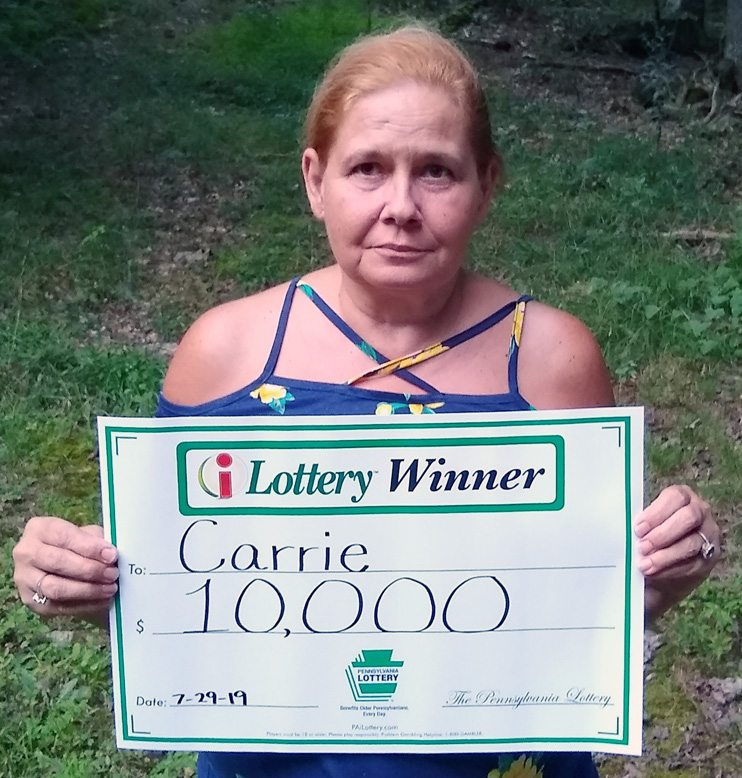 "I like playing iLottery games. Sometimes I try out the new ones, other times I go back to some of the good oldies," said PA iLottery player Carrie.
Having experienced financial hardship due to past winter storms and flooding, this former Commonwealth of Pennsylvania employee of 27 years said her luck changed when she won $10,000 playing Big Money Slingo on PA iLottery.
"I guess I just happened to be on the right game at the right time. I was shocked! At first, I didn't know what to do. I sent some text messages out quickly to ask for help! I've never won this kind of money before. The (iLottery) staff was more than willing to help me and each person I spoke with said 'Congratulations on your win' before they even went into anything else," said Carrie.
Carrie said she told her boyfriend first and said he was in disbelief.
"I guess I'll pay a few bills, put some money aside for vacation. I promised myself I'd take one every year looking forward, and the rest will be saved for a down payment on a new car," Carrie added. "I really am thrilled! It's nice to have a safety cushion you can fall back on. You never know when you just might need it."
Congratulations Carrie!